What to Do While in Greece
The options are virtually endless and will depend on the sort of holiday you are looking for. Are you interested in roughing it? saving money? Visiting Santorini, Mykonos and Rhodes and the other well know tourist destinations or are you interested in more remote islands and areas? Seeing as much as you can in the time you're there? Visiting one place and staying put most of your holiday? Are you interested in historic landmarks and sites? Beaches and sun bathing? Partying and being wild? Romantic dinners? It's all there for you, you'll just need some help figuring out the best way to do things.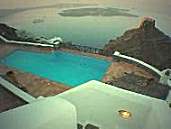 Regardless of what you choose to do there are a few rules you'll want to make note of to ensure that your vacation goes smoothly and you don't get floored by some unexpected surprise.
1. Plan your last days in Athens so that you'll be in Athens before your flight back to the US(or home). Ferries and flights can sometimes be canceled or delayed and there is nothing worse than sitting on an island with no way to get off and knowing that you'll be missing your flight back home. This can be a major inconvenience as well as a major expense as you have to find hotels for your extra nights as well as hope that your missed flight will be honored and you'll be given another ticket(you may have to pay extra for a new ticket and if it's the wrong season, it may be hard to catch another flight and you could theoretically be stuck in Athens for 2-3 or more extra days!. Also, if you're going to stay in Athens at the end, there is no reason to stay in the beginning as it will mean checking in and out of hotels one more time as well as getting to and from the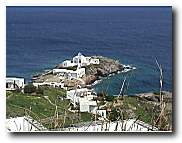 airport/ferry an extra time. One big block of time in Athens is much more convenient than two small blocks.
2. Visiting a number of islands? Stay at least 2-3 days on each one. If you want to see as many islands as possible(1 a day?) you'll be spending a lot of time packing, unpacking, checking in and out of hotels and going to and from ferry docks/airports not to mention the actually ferry flight time. By the time your holiday is over, you'll need a holiday from all the running back and forth. Also, in many cases you can't really see an island in 1 day(well, you can probably rent a car and see all of it, but you won't really "experience" the island). If given the choice visit less islands/places for more time instead of more islands/places for less time.
3. Putting together an itinerary with multiple land options and moving around a lot. I recommend that you work with a local Greek Travel Agent. This way you can have an ally in Greece if you run into any problems... if a ferry is canceled and you can't get to your next island, your agent can get you a room for another night and then cancel the room on the next island. It would be very difficult for you to do the same as you don't have the pull of the local agent. Also, if you go to check in to your hotel at 1pm and there is a problem, good luck contacting your California travel agent at 3am PST! I use Fantasy Travel of Greece for a lot of my reservations... they're local, efficient and very professional.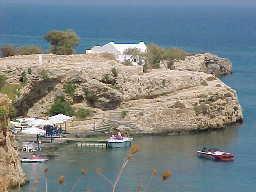 4. Try to organize your international flights and Greek holidays simultaneously(and if you can't do it simultaneously, then work on flights first- Flights have the biggest variations in prices of almost any other part of your trip so you want to make sure you have decent flights before you plan the rest of your holiday or you may end up spending thousands for flights that are purchased to accommodate your Greek Itinerary.(See AGreatFare.com for information and strategies on booking flights to Greece(and other parts of Europe).
5. If you're planning on a cruise or yacht charter, make a note of the dates before you purchase your flights. If a charter runs from Saturday to Saturday, as is often the case, a Wednesday to Wednesday trip to Greece could prove problematic to fit together with the charter.
6. Renting a car? Make sure that you have an International Driver's Permit. You may not be able to take the car without one. I get mine from AAA for $10. It takes about 15 minutes to get it and it's good for a year!